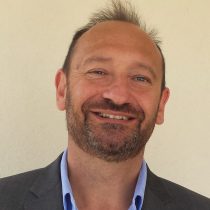 Danilo Spagnuolo, Founder  and Chairman of LDS Vision Realty based in Isle of Capri, Gold Coast Queensland is a 10 year property management veteran and has represented astute investors and apartment owners in the luxury Gold Coast Real Estate market in a dynamic and three dimensional way that was a breakthrough in the way that owners view and manage their investments. By meeting market necessity, Danilo created a unique selling point and has closed transactions valued over 3 million annually consistently compelling the interest of buyers and sellers alike whilst developing the LDS Vision Realty model in concert with the well-known Q1 Holidays Gold Coast property management brand.
Apart from the traditional roles, Mr Spagnuolo has a long record of successfully guiding local, national and multi-national clients with their real estate acquisitions, lease & body corporate obligations and asset disposals.
Perhaps surprisingly, much of Danilo's 35 year career was not spent in Real Estate but within departments and industries as diverse as the Italian Navy, Police Force, Physiotherapy and Clinical  Nursing; from Clinical Hospital settings to "Clinical" Hospitality environment  the transition was physiological.
As a Property Management entrepreneur, operating in the Holiday Letting arena,  with a particular focus on third party online platform development that revolutionised the way property owners do business and encouraged by demand by many colleagues and clients alike, Danilo embraced the opportunity to expand his expertise in the Real Estate transaction side of the marketplace.
Danilo has worked almost every aspect of the industry since, representing sellers, buyers, investors in both the residential and commercial market. Danilo uses his experience and foresight to proactively address details before they can escalate in uncharted environments.
A Gold Coast resident since 2005, Danilo is an enthusiastic member of the community and loves the beach, soccer, music, and showing clients the best that Gold Coast, Queensland has to offer.
---
Contact Details
Office : +61 7 5538 7412
Mobile : +61 423 856 622
---
Send a Message